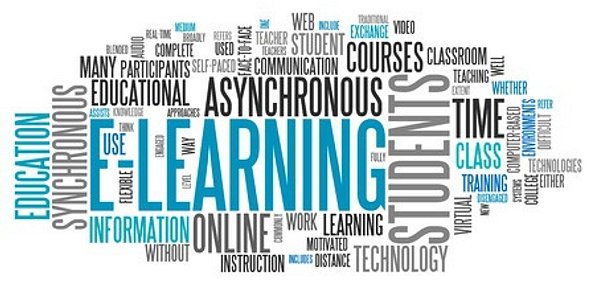 We provide English to Spanish translations for schools, school districts, county offices of education, educational software publishers, e-learning technology providers, social and health services, and more.
" Education Translations did amazing work and were incredibly professional. They are extremely prompt with their email replies, and were able to meet a really short deadline early. I have recommended them to our entire school district."

Marci Tuzinsky, Dean, Community High School Ann Arbor Public Schools
"Education Translations is an outstanding translation company. I recommend them highly for secondary education and other professional translation needs. Their work is impeccable."

Amy Gottesfeld, San Francisco Unified School District, Multilingual Pathways Department
"I had the pleasure to work with Education Translations in an educational State - Wide secondary migrant program for 10 years. A translation company of educational curriculum must have a strong foundation and understanding of the State Standards that guide the content of each course. Education Translation has this expertise and regardless of the subject area, Mathematics, Social Studies, Science or elective courses they consistently aligned the translations with the language of State Content and Common Core Standards contained within each course. It was especially important that the assessments for each course translated were accurate in meaning and Education Translations continuously demonstrated its ability to align each translated assessment to the content of the English version. Education Translations exemplifies a standard of excellence in the knowledge, understanding and application of both languages, English and Spanish. The work produced in all content areas of educational secondary curriculum consistently demonstrated this expertise. Working with this company was a complete joy since they were always cooperative, flexible, and highly professional. Their ability to meet or exceed all expectations and deliver projects on or before the due date demonstrates their capacity as expert translation company of education related material."

Carol Lopez, former State Director, California Portable Assisted Study Sequence (PASS Program)
Education Translations assisted me with a personal project that had a quick turnaround time. Their customer service was excellent and professional; they paid attention to detail and provided options with my translation requests. As I step into a private consultation practice I will definitely seek out their services and also recommend them to my colleagues.

Regina Moreno Licensed Marriage Family Therapist, Supervising Mental Health Clinician in San Mateo County, California
History and Social Science:
U.S. History

World History

American Government

Geography and World Cultures

Sociology

Economics

Ethnic Studies
Elective Courses:
Career Exploration

Study Techniques

Learning in the Information Age
If you require a translation in an area of expertise which has not been posted on this page, let us know!
SCHOOLS AND SCHOOL DISTRICTS
The translation of educational materials requires knowledge of basic terminology along with specialized vocabulary related to curriculum and local, state, and federal programs and policies. Typical school and district materials we translate include the following:
Local Control and Accountability Plan (LCAP)

Single Plan for Student Achievement (SPSA)

School Accountability Report Card (SARC)

Individualized education programs (IEP)

Board agendas and minutes

Student/parent forms and communications

Parental involvement activities

Handbooks

Brochures

Student/Parent guides

School district guides

School and district newsletters

School and district policies, rules, and regulations

Assessments, evaluations and reports

Emergency cards, field-trip approval forms

Medical forms and policies

Reports cards/progress reports

Schoolwide programs

School improvement plans

Special education documents
CURRICULUM
School subjects have their own unique vacabulary. Education Translations has been providing K-12 textbook translations for more than 12 years. With expertise in all academic subjects, our work is fully verified for accuracy, writing quality, and vocabulary for the specified grade level. We have already undertaken numerous textbook translation projects in the following areas:
Mathematics:
Basic Math

Math Skills

Pre-Algebra

Algebra

Geometry
Science:
Biology

Environmental Science

Physical Science

Chemistry
E-LEARNING
Our e-learning translation services are designed to help our clients extend their educational and training programs across borders and cultures. Whether you represent an educational or training facility, an academic institution, an educational software publisher or an e-learning technology provider, we can provide e-learning translations that meet your specific needs. Our list of e-learning services include:
Instructional materials
Textbooks
Web based training
Computer based training
Training materials
Tutorials
MIGRANT EDUCATIONAL PROGRAMS
We translate for educational programs that serve migrant students.
Forms
Publications
Program brochures
Migrant parents brochures
Migrant program evaluations
Surveys and reports
Parent workshops and trainings
High school curriculum
Curriculum standards
Course descriptions
Websites
SOCIAL AND HEALTH SERVICES
Organizations that we typically work with include public health, social and human service agencies, public assistance programs, non-profit assistance programs, and correctional departments. Translation services include:
Behavioral health documents
Forms and applications
Government publications and policy manuals
Self-help promotion materials
Instructional material
Training tools and manuals
Brochures/pamphlets
Newsletters
Individual client communication
Websites
​